Ideal for those with scalp issues or those with a family history of hair loss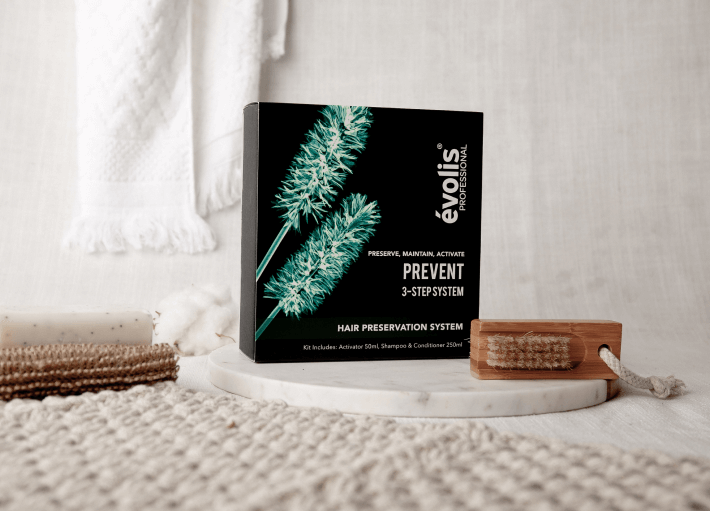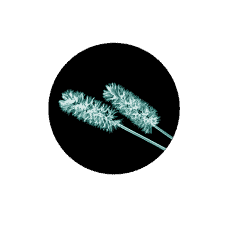 HOW DOES PREVENT WORK?
évolis® prevent is ideal for those with scalp issues or those worried about hair loss. The unique technology in prevent maintains scalp health, perserving the hair you have. The antioxidant power of mangosteen alongside green tea and rosemary, sooth and protect problematic scalps.




REAL PEOPLE, REAL RESULTS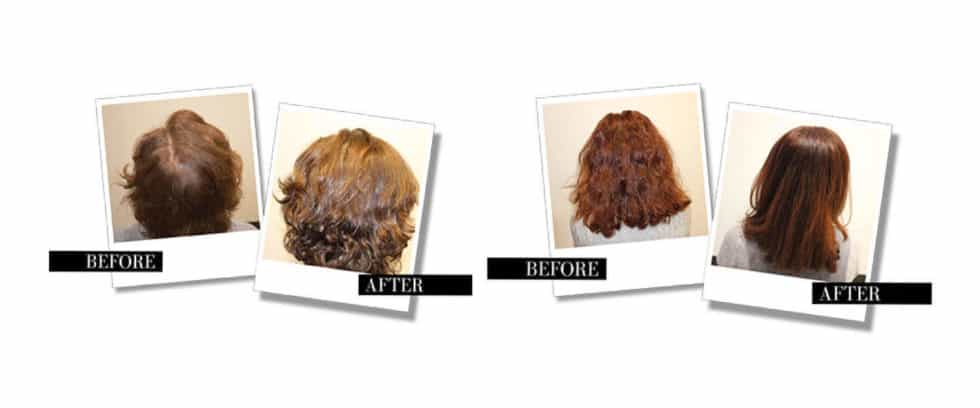 3 STEPS TO OPTIMUM HAIR & SCALP HEALTH
STEP 1 – CLEANSE
Effectively cleanses the hair while delivering powerful antioxidants directly to the scalp to maximize health.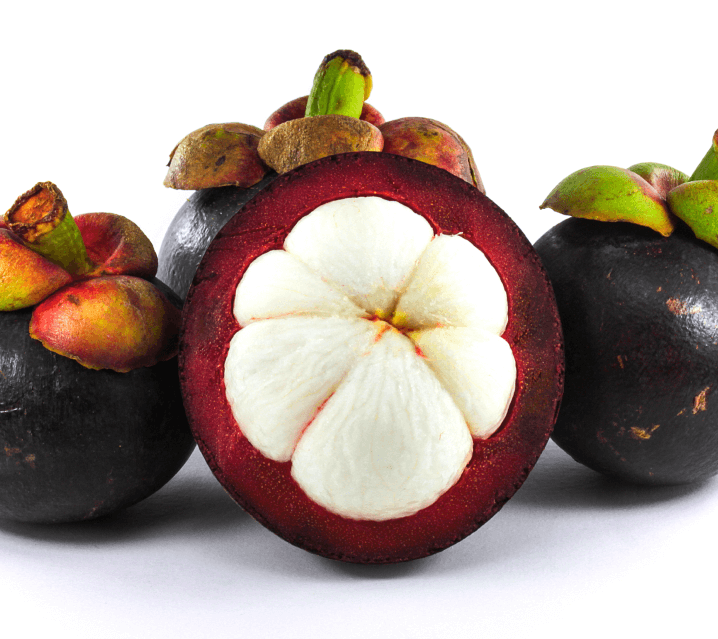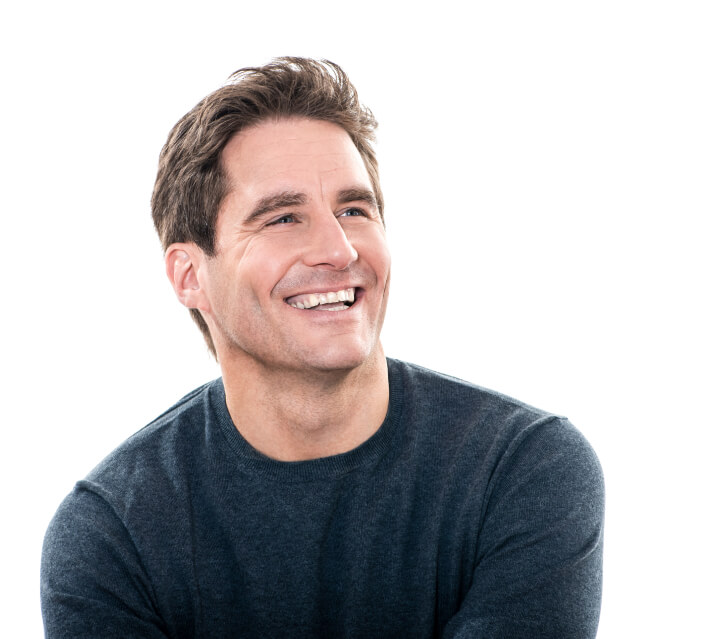 STEP 2 – CONDITION
Deeply nourishes each strand while adding volume, strength and resilience.
STEP 3 – ACTIVATE
Prevents future thinning through our patented blend of natural actives and antioxidants. Preserving and protecting the scalp and hair.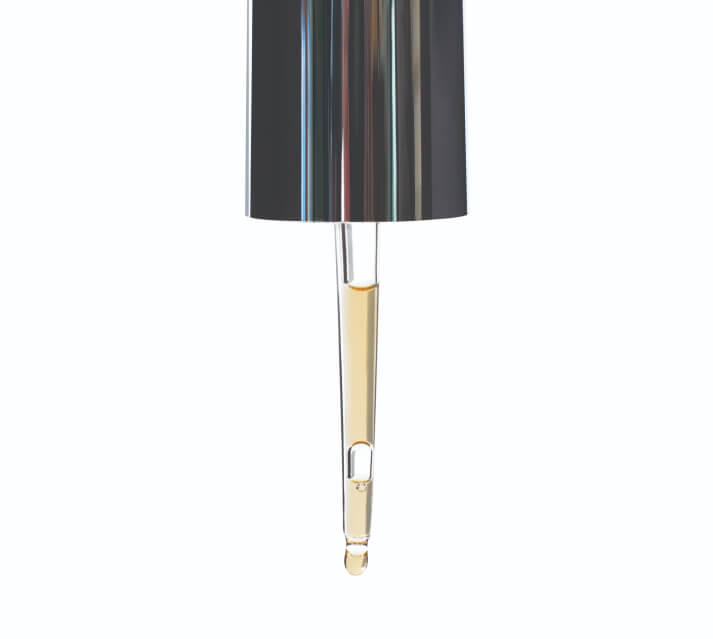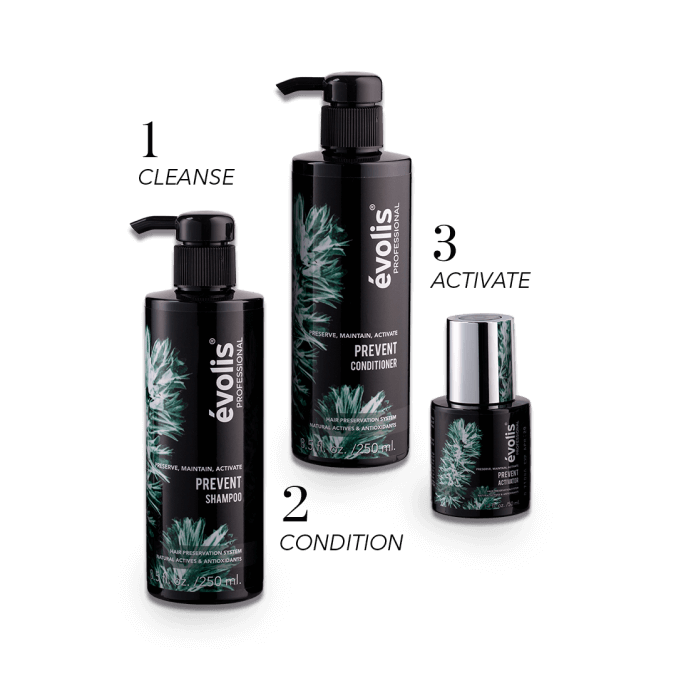 évolis®️ Prevent 3 Step System
$93.80 – $125.00
évolis®️ Prevent system is the complete system for those with scalp issues and those worried about losing their hair.
STAY IN LOVE WITH YOUR HAIR